The morning started out nice but very light rain arrived and sent a few people home. I was one of them. Most left to keep their car dry I left to keep me dry, no roof, doors or windows, bar a windscreen.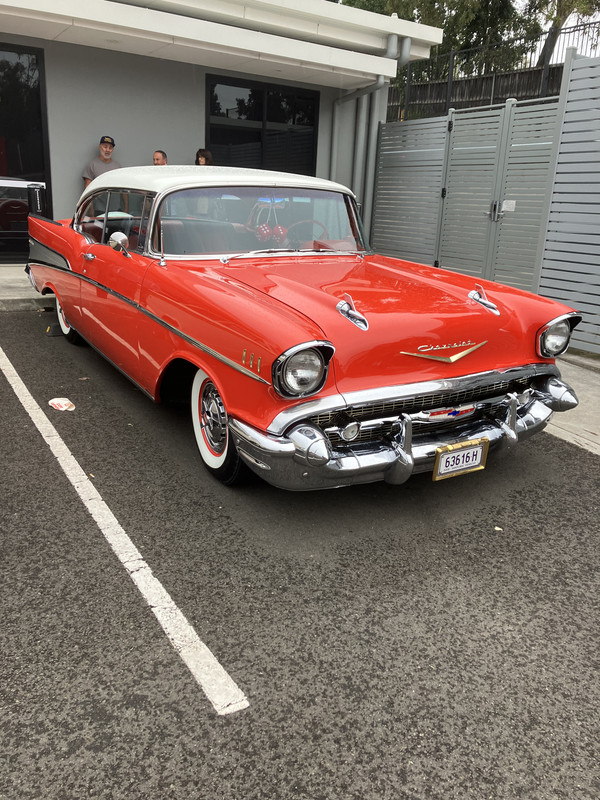 Nice HR with an LS1 but the bonnet scoop gave it away.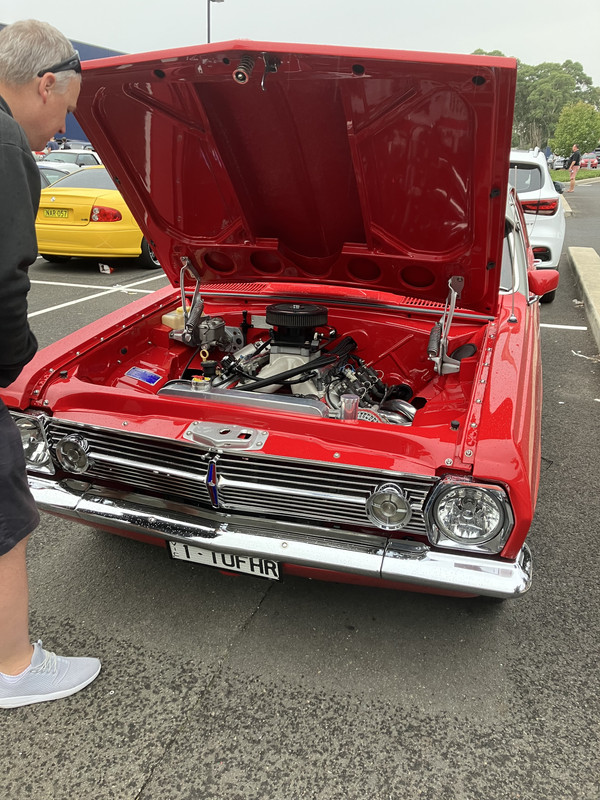 Nice XK150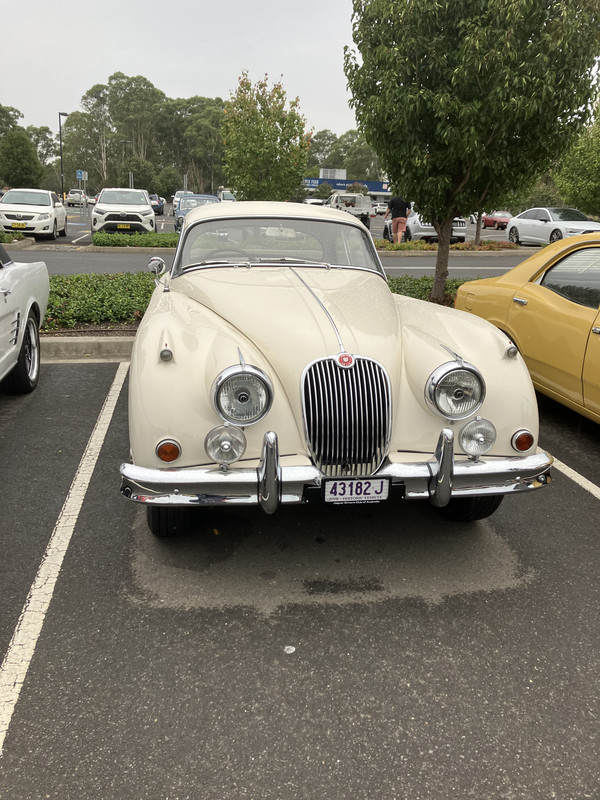 From the outside you wouldn't know this had a nice 302 under the bonnet.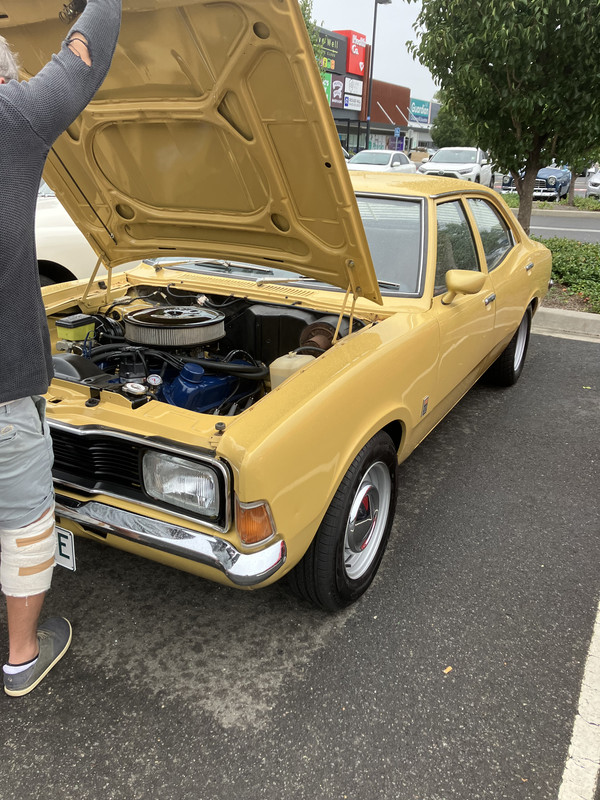 Whilst I'm not a Replica person I could drive something that looked as sexy as this D type. It's a beautifully executed replica.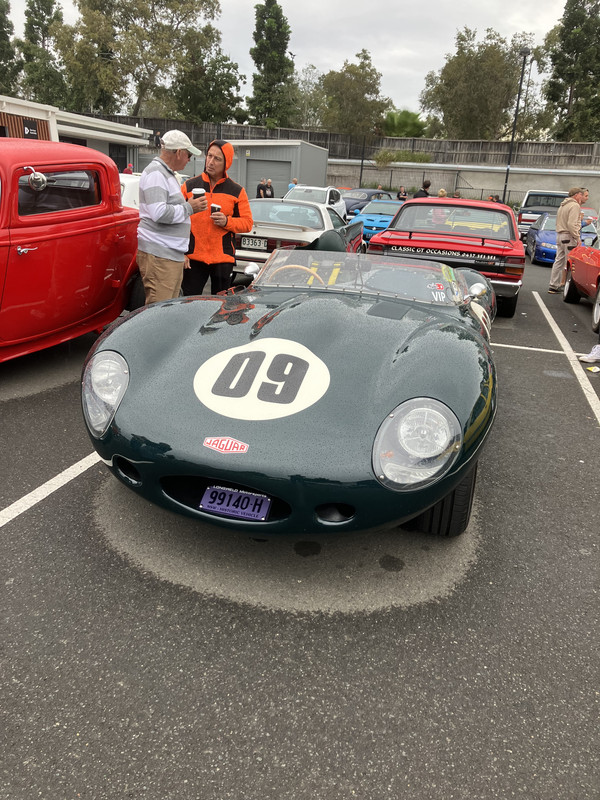 Nice looking car.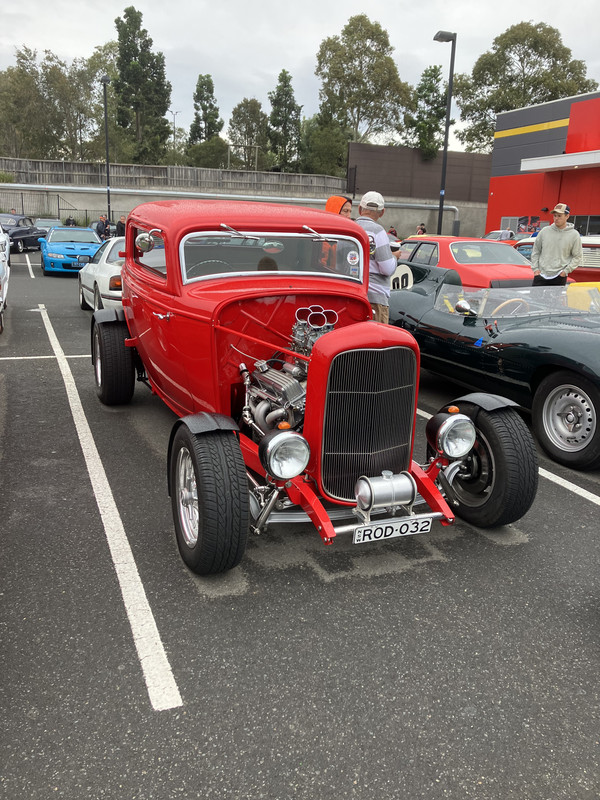 The For Sale sign started at $85,000 and is now down to high $76,000. The market is cooling.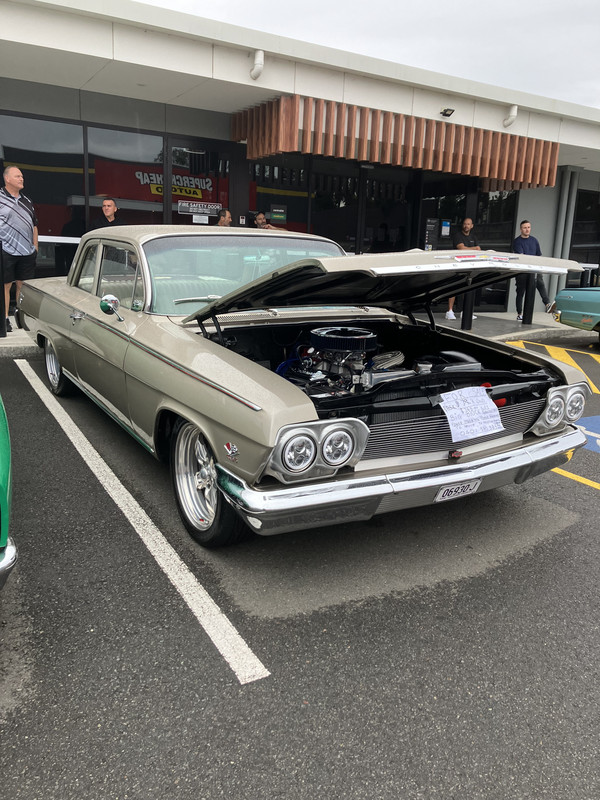 I just love the look of this. The owner is having a ball with it.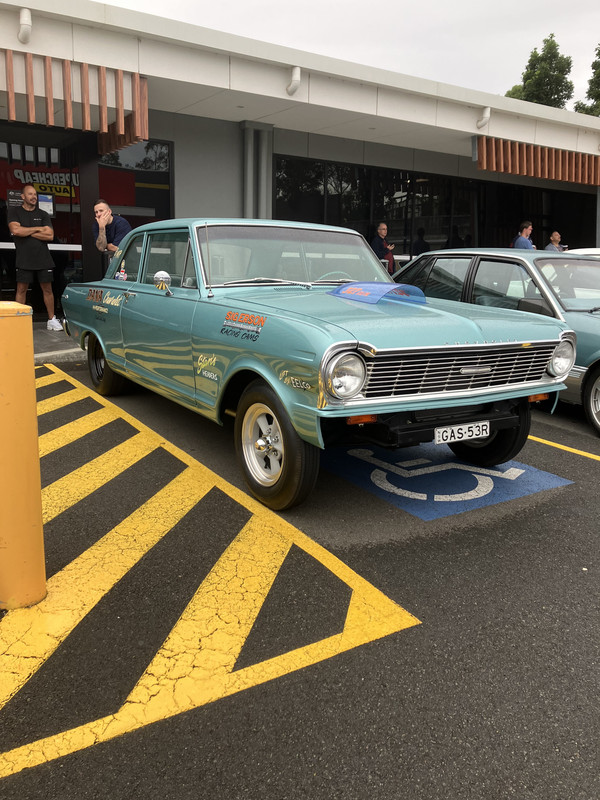 You don't find many of these un-chopped nowadays.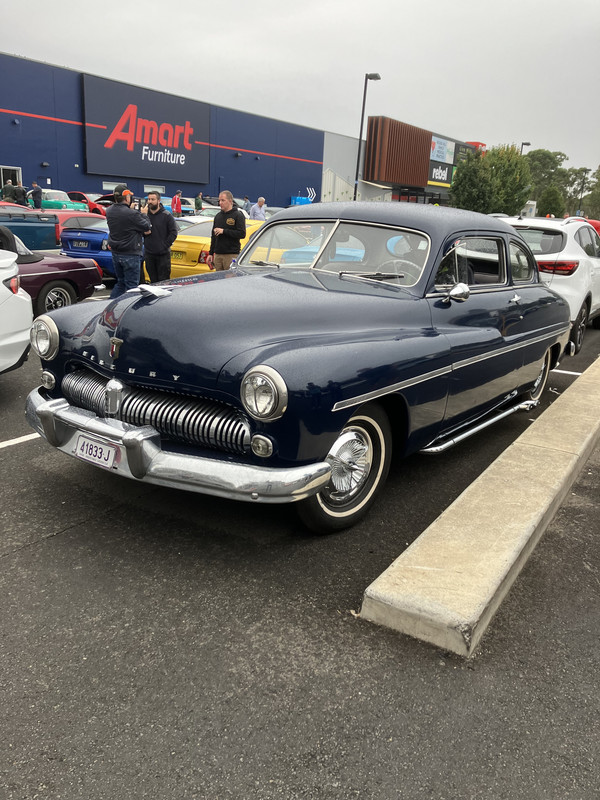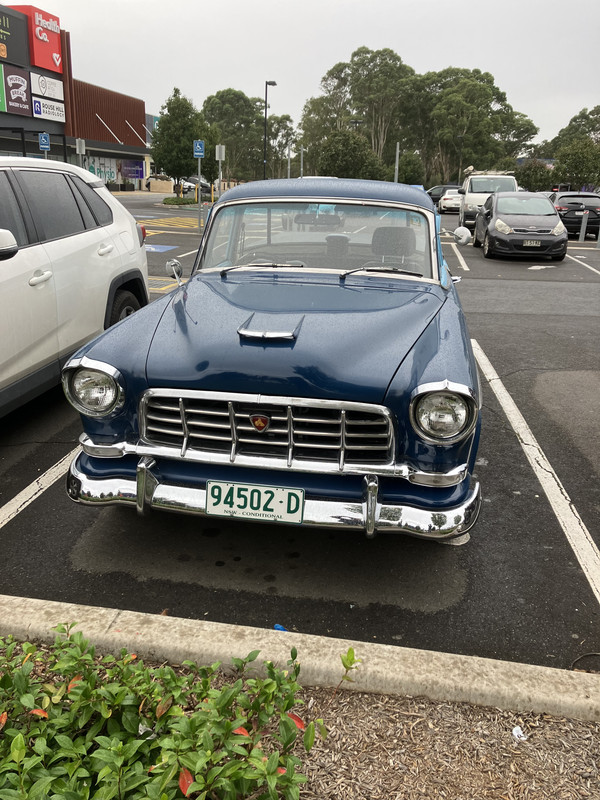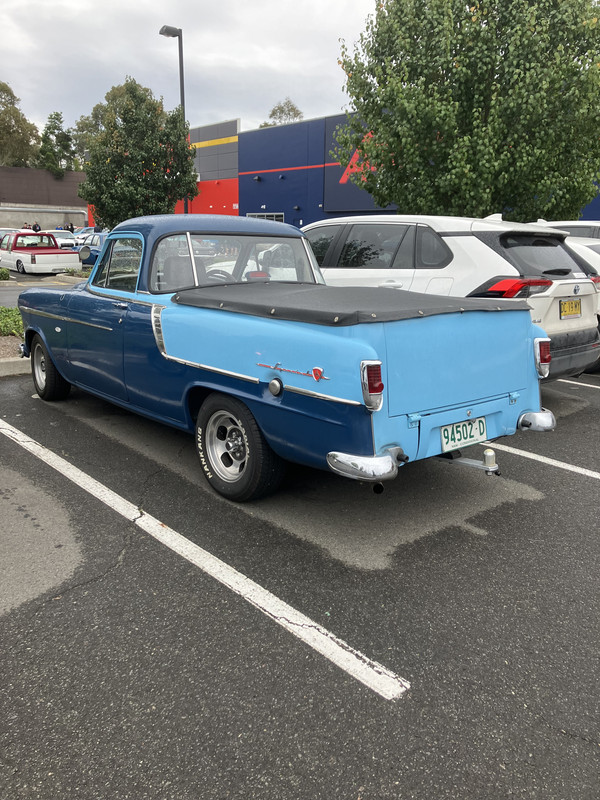 A nice first car for the P Plater.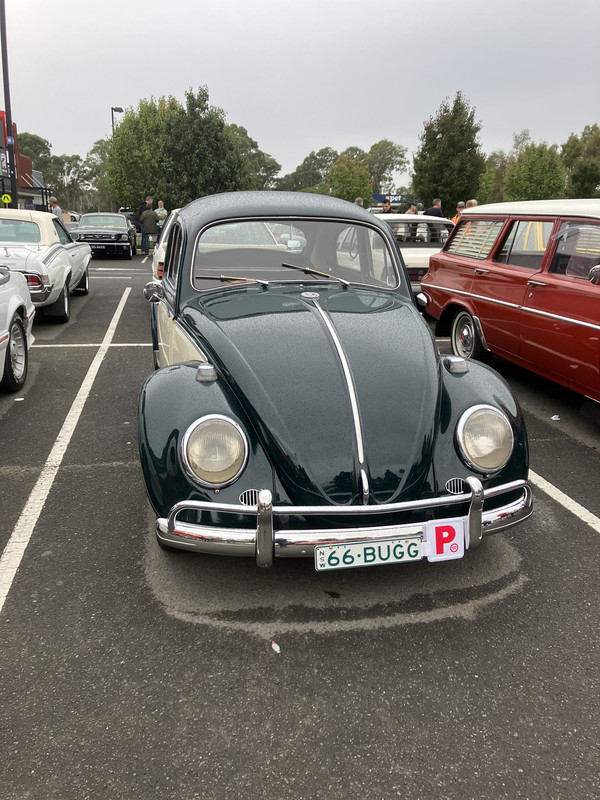 They even let dirty cars in. This was my ride this morning.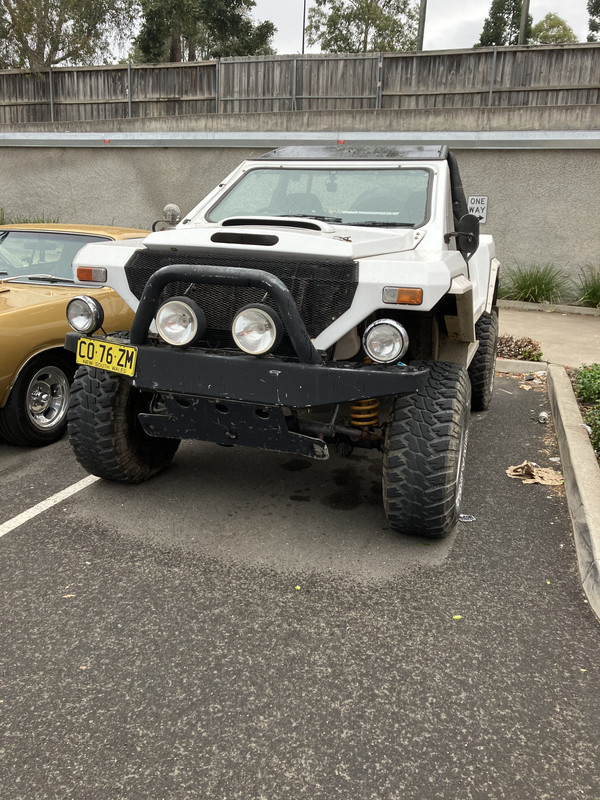 Almost a time capsule it was so standard. The spot and fog lights were just how it was done in the 60's.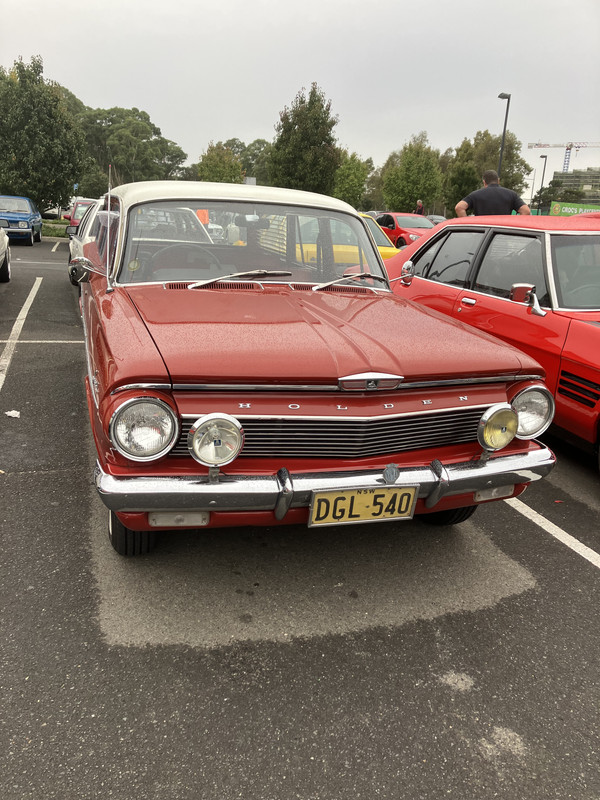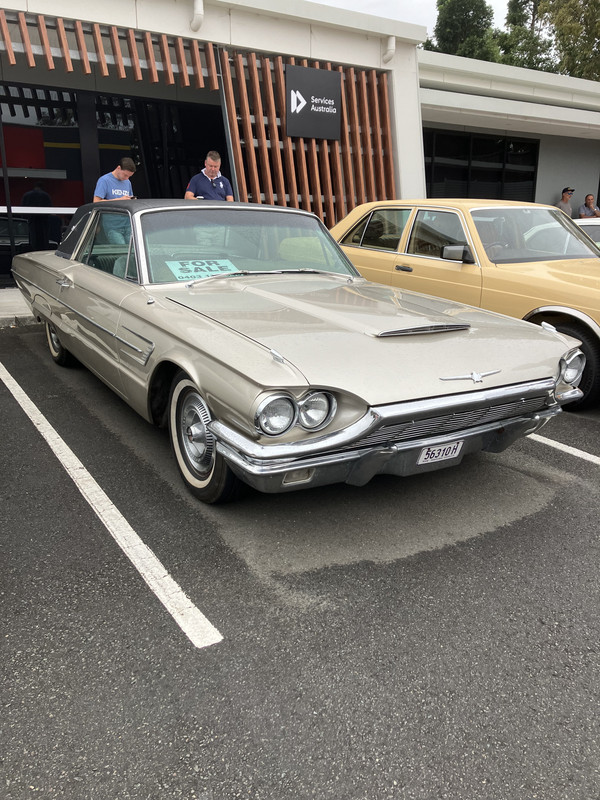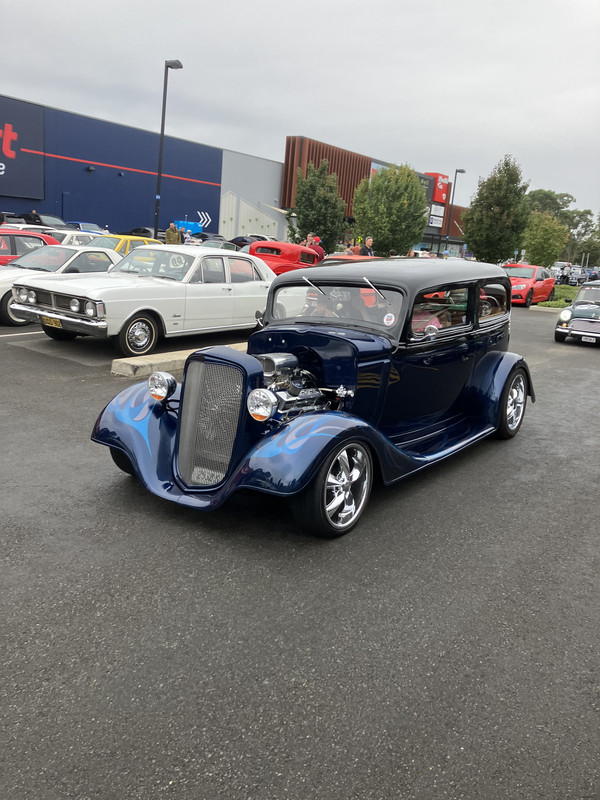 There were miles of cars not worth photographing such as late model Mustangs, Commodores and Falcons.