Recently I bout a lovely Austin 10, Its 100% original, even has a rebuilt motor in it back to factory specs with remetaled bores !!. Its all there but in parts, even came with a spare grill. What I plan to di with it ?? well I dunno 100% but something will happen !! I chose the Austin because its different, and I plan to repower it, either with a 308 or a Rotary engine to be really different. I did think about a 4 cyl upgrade but if I'm going to go threw all that work, might as well do it right!!. I have decided to keep the Body and trimmings as stock as I can, bar the removal of the bumpers. Colour scheme is already sorted !! and so is wheel choice!.
I read of the Morris ten build on here, and happen to have a gemini at my finger tips, so I'll have that parked here shortly and will strip it and check out if its viable.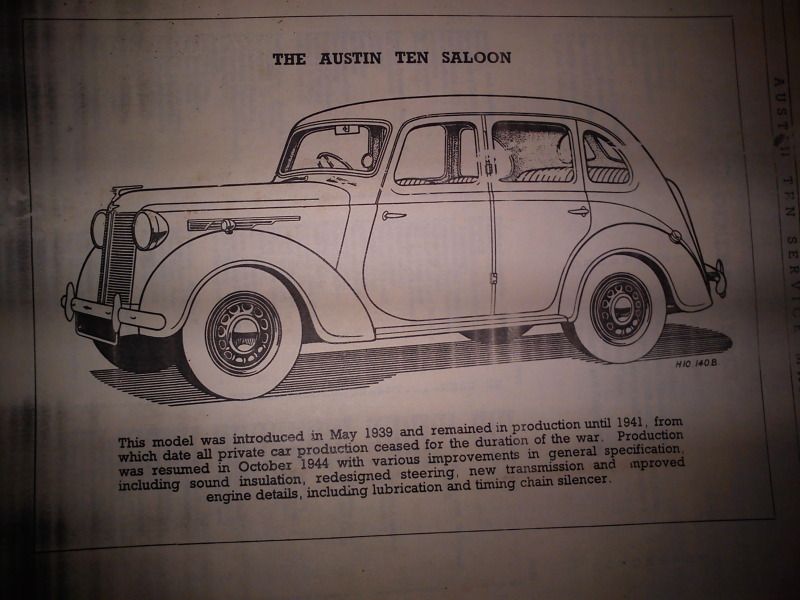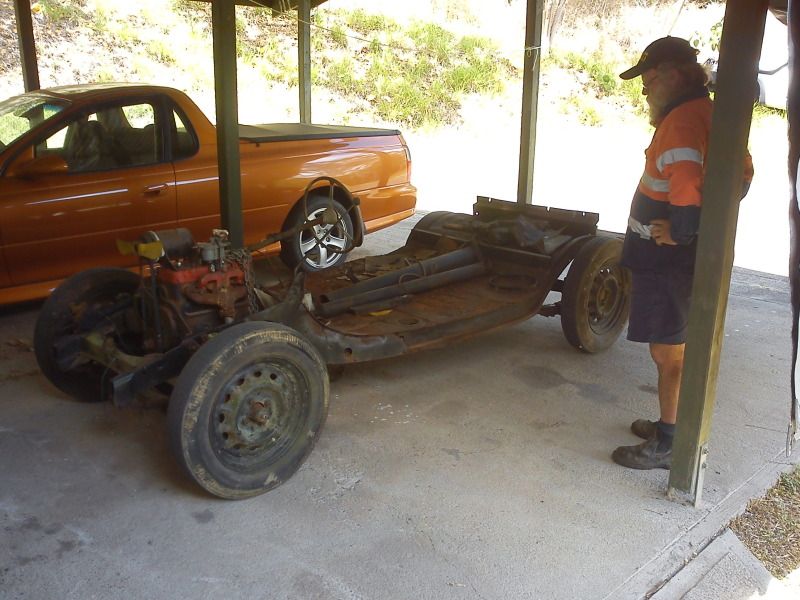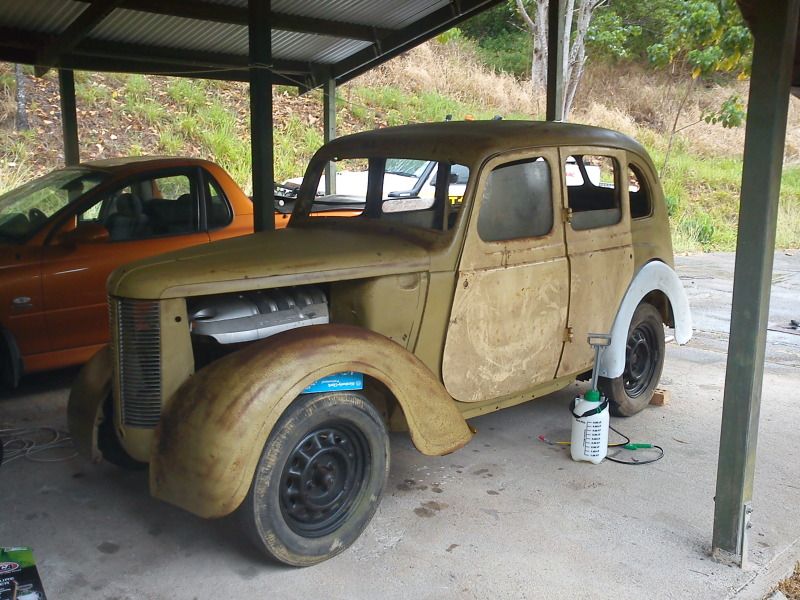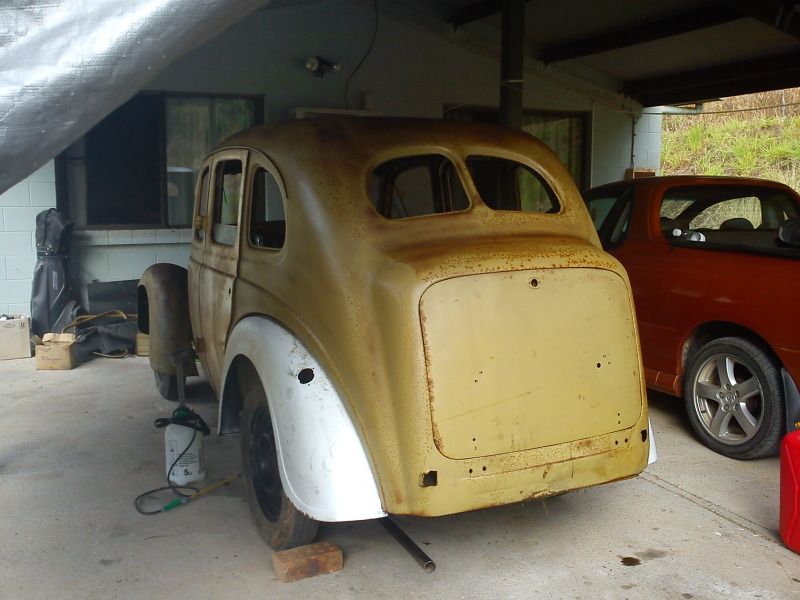 Atm its just all sitting together to see how it all looks, and I love it, Brittish metal meeting Aussie Muscle, or maybe Jap Ricer!!. I may still end up restoring it just for kicks until I sort out were I head with it.
The drive line and brakes are all new but a few problems from sitting, so will need removal and redoing, and rebuild the shocks. bit of Rust I need to remove and bobs ya uncle!!