Just like to say G'day and introduce my project.
I have bought a Willys Pickup that were made from 1947 to 1965 with minor changes along the way. The one I just bought is just the body and chassis. Was looking just for a donor of the same wheelbase but after reading all the the Landcruiser chassis saga, decided it was better that I didn't
Points that I had not thought of that sealed the way I will go now was things like the police seeing the vehicle number plates are registered too something completely different to the one in front of them on the road. Don't want to go through that or loose the identity of the Willys.
So my plans is to try and keep it brand same so looking at picking up a rolled late model Jeep and using the whole drivetrain and suspension etc from it in my old chassis.
Here are some shots of the Willys still sitting in the old owners paddock while I am currently trying to build a workshop big enough to fit it in.
Pretty hard in a little dual occupancy dwelling!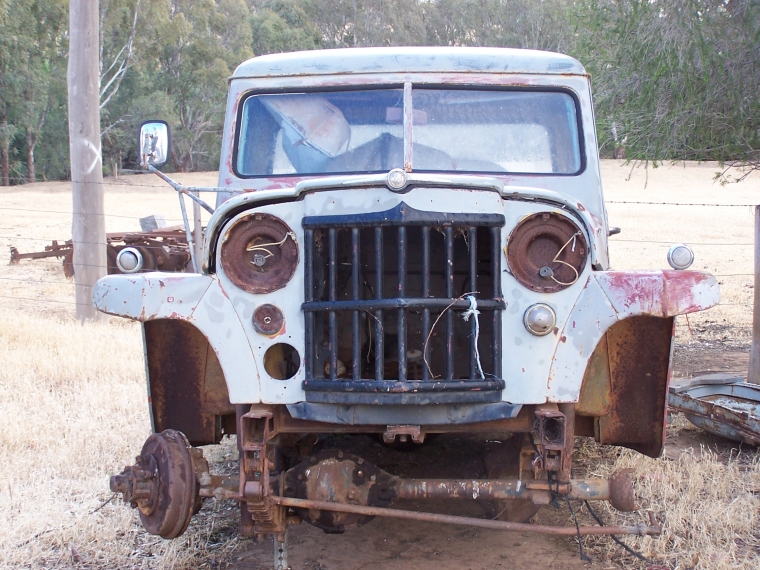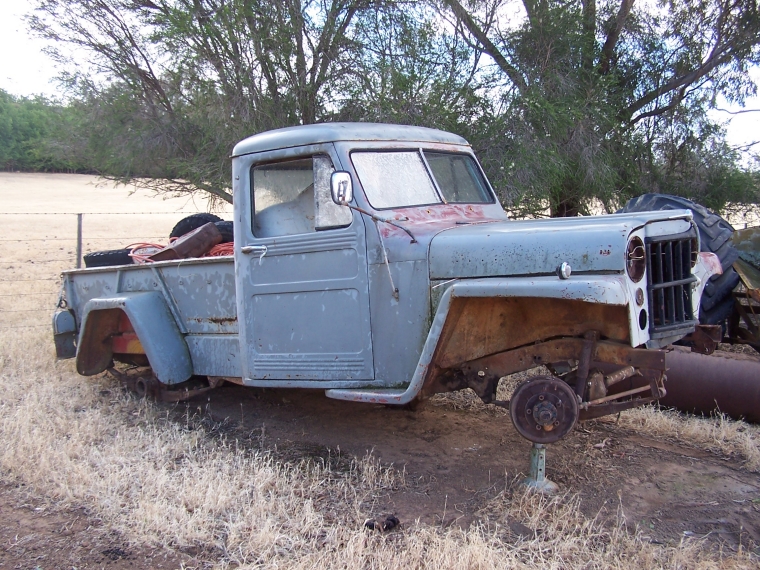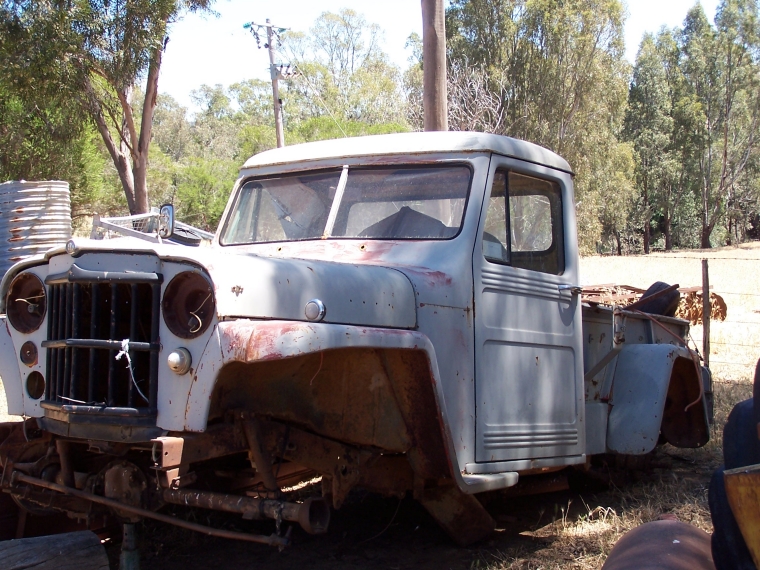 Have roof chop plans for it etc. Want to take about 2" out above the gutter line. Think you call that pancaking? My idea is to cut the roof and leave a 1/2" more than I want out in total, Then fold that horizontally to then plug weld that back into the gutters. The radius will be reduced to expand the roof to fit the original size and pie cuts made in the corners. Have not found this technique in the books I got from Graffiti yet so is this way doable? Any links to a site that has done something like this?