Yes I'm glad I waited, they look crazy, they are huge, 865mm high, as I wheeled them out the tyre shop it felt like they were aeroplane wheels.
The upholstery, well I've had a few hiccups, the one piece roof lining is a headache, it just doesn't fit and mid fifties just wiped their hands of me, a few people have had a go and failed, I took a break from it, the seat came out ok I suppose but I'm not happy, I've had some more practice now so I'll give it another go.
Then there is the wipers, another headache, I'm using the greasy rack and pinion type and first the grease dried up, then the stroke was too big so what a pain to change the stroke but still too big and that's another thing that need attention.
The bloke who told me when you get it 99% complete there is only 99% toga wasn't pulling my leg.
Here's some pics of the upholstery so far.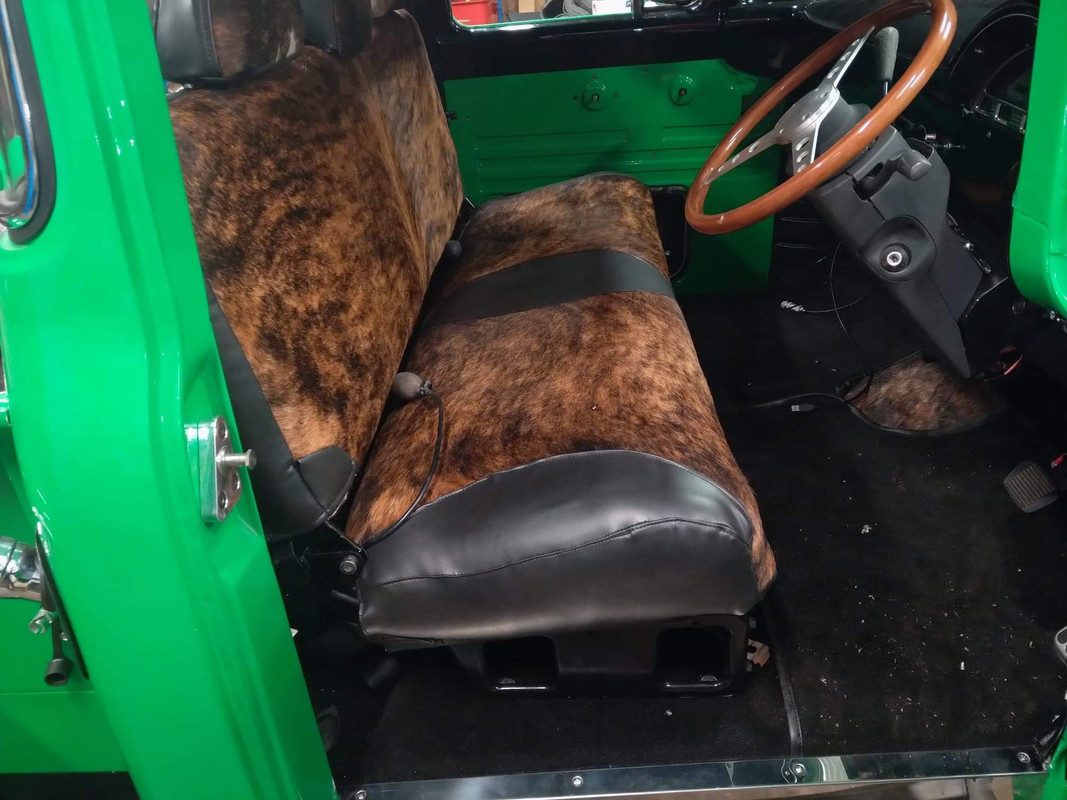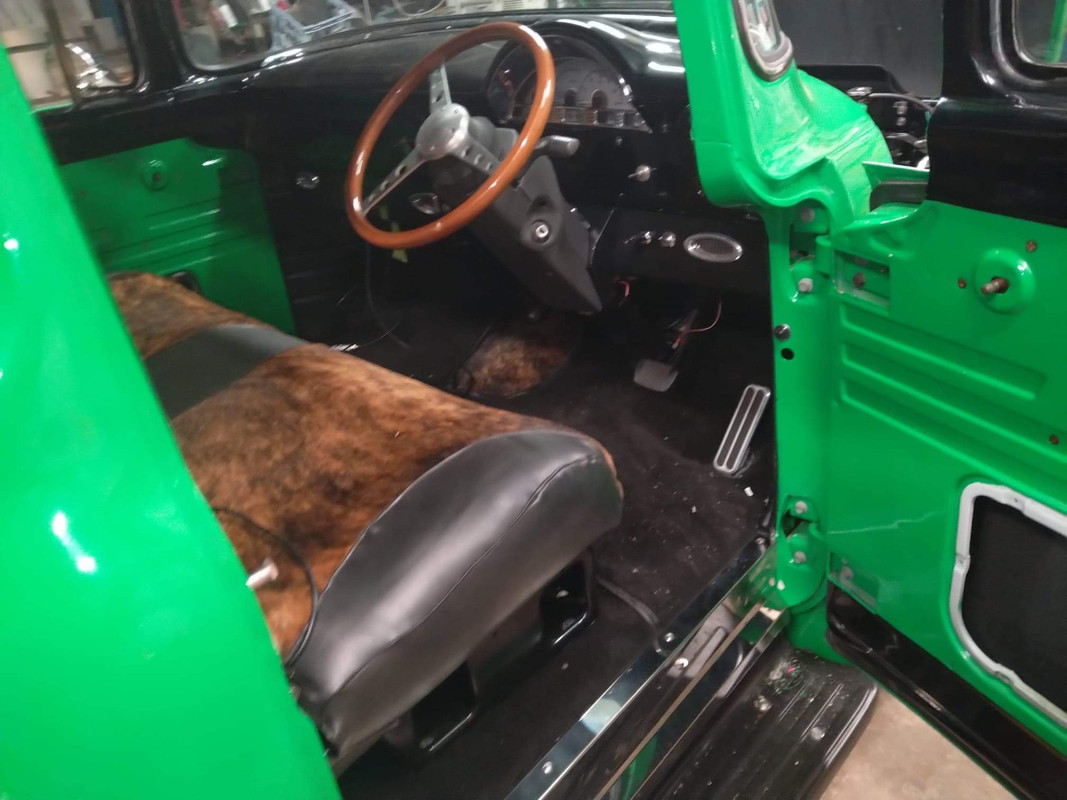 Bit how's ya mother I know, but I'm getting a bit of practice and we will see what comes next.